SAMANTHA CHAM, CPCP, CPT
She performs the latest most advanced technology in Scalp micropigmentation, Microblading, Areola micropigmentation, Permanent cosmetics, Medical micropigmentation, Scar Camouflage. SPCP member (Society of Permanent Cosmetic Professionals), National and State Licensed CPCP (Certified Permanent Cosmetic Professional) Certified Natural Tattoo / permanent cosmetics Removal and CPT (Certified Phlebotomist). 
We're conveniently in Midtown Manhattan, New York NYC. Please call or text (347)803-5255 to book or ask about our services.
Book Now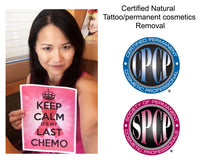 @parascalpmicro_institute